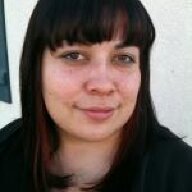 Joined

Apr 30, 2009
Messages

15
Hello Everyone,
My mom handed down a 3 carat oval solitaire (unknown stats) that I want to have reset. It's currently in a knife edge 6 prong wg setting, that's just kind of meh for me.
I want to put it in a halo, and I want to set it east/west and I have this urge to make the halo out of blue sapphires but I'm not 100% sure on that concept and I'm looking for thoughts, input, and opinions.
I'm thinking I want a micro pave on the band (but probably not full eternity for size-ability)
I already have a wedding set, so I don't really care if this one looks e-ring-y or not, I'm not opposed to having it look engagementy either. Also, if I do make the halo sapphires, do I want the micro pave on the band sapphires too? Or do I want those to be diamonds?
Is it a more 'clear' design if I just stick with diamonds? I flip flop in my head over what I want a dozen times a day, so just looking for general input and ideas.
Thanks in advance,