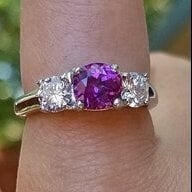 Joined

Sep 11, 2013
Messages

1,018
Encouraged by
@mrs-b
, I figured I'd start a thread for the ring in my avatar. First, pictures of the sapphire by itself!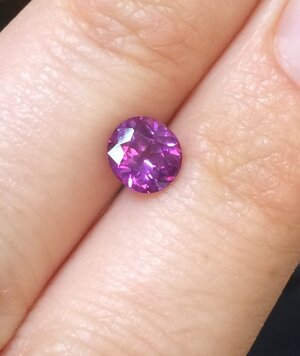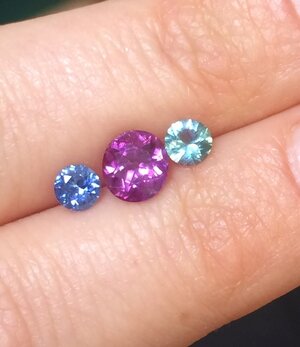 Bought it from the lovely
@Desertrose
. Described as a Ceylon/Sri Lankan neon pink-purple sapphire. She got it from Dudley Blauwet. It's a 1.09ct, 6mm round (ish) stone that isn't cut too deep like some sapphires can be.
After stalking ebay for a couple of weeks, I managed to snag a size 6.5 platinum 3-stone setting with "real" diamond sides for <$500!!! I planned to wear it as a RHR so no resizing needed (added bonus!). It was sold to me as having 0.60ctw diamonds, so I'm guessing around 4.00-4.25mm each?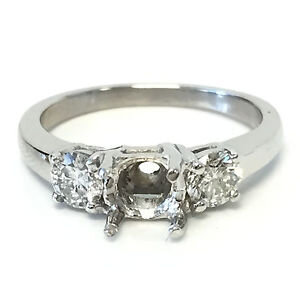 Me being a complete newb in the jewelry world, I neglected to check for any defects before buying. When I took it to my trusted jeweler in CA (only 1 of 2 that I consistently went to), I found out that yes, those appear to be diamonds and it is platinum. BUT, the prongs were messed up and there's actually a crack along one the galleries that will require laser repair! So I spent a bit more $ with the setting process for this ring, but overall the finished piece cost less than $1250 so it qualified for the "Fabulous CS rings under 1250 dollar!!" thread
(I knew I had posted this somewhere. I finally found the post, from 2018! --
https://www.pricescope.com/community/threads/fabulous-cs-rings-under-1250-dollar.211930/post-4381499
)
It's still my favorite CS ring. And here's the finished piece in all its glory: