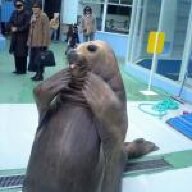 Joined

Dec 30, 2010
Messages

136
Long time, no see, PS! After getting married, having two kids, I'm baaaack! And my lovely husband is telling me to "research diamonds" for our five-year anniversary and push presents!

I have no idea what he's thinking about in terms of cost, but imagine it's $20k. What would you do with it?

I kind of feel silly for getting a whole new diamond that's smaller than my e-ring diamond (3.06ct F SI1), so my immediate thoughts were to upgrade my e-ring, but he nixed that idea. I already have diamond studs.

So what would you do? What diamond(s) specs? Setting? Curious to see what everyone else would want.