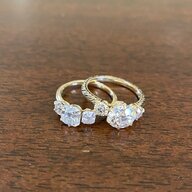 Joined

Jan 28, 2017
Messages

143
Woo hoo!! My former girlfriend, now fiancee, and I proposed to each other last week. We have different personal styles, but we wanted our rings to have some elements in common. So both of our rings feature:
-Antique cut moissanite from Distinctive Gem
-14K yellow gold
-CVB ID 3 stone settings
My ring:
There are no glamor shots from Caysie, so the fiancee took these in the bathroom with her phone, which has a way better camera than mine.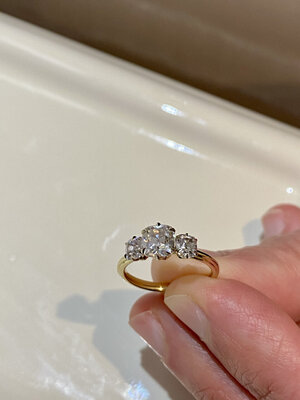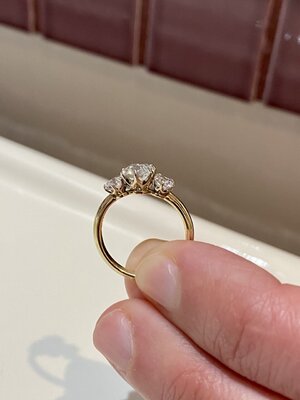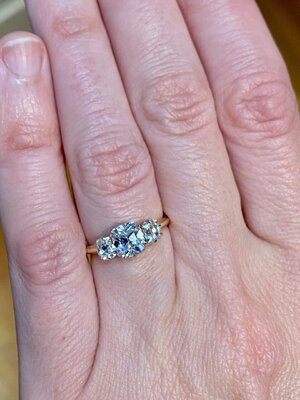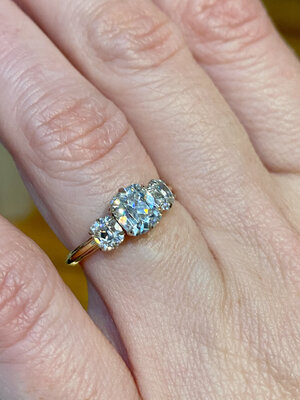 Specs:
Three August Vintage cushions, with a 6 mm center and 4 mm sides. Yellow gold band with a tri-wire shank and white gold claw prongs (Caysie's "Karissa" setting). I can't get over how delicate, yet sturdy the work is. Size 4.5 for the curious.
Her ring: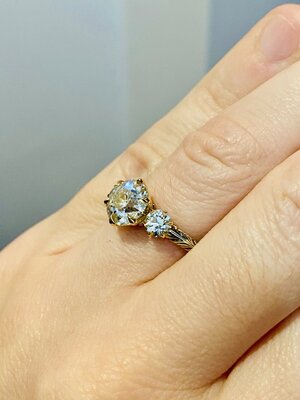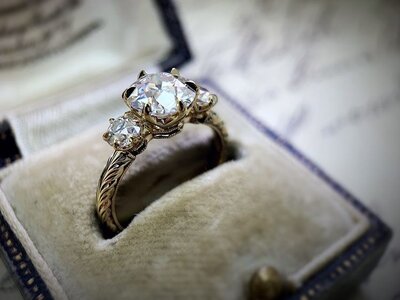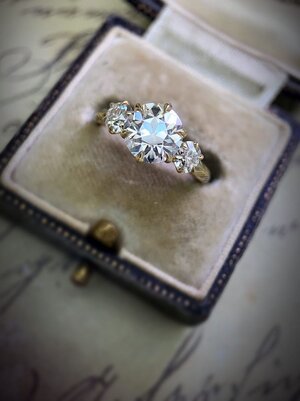 Specs:
Three OECs, with a 7.5mm center and 4mm sides. Caysie's "Maria" setting with light antiquing on the band and yellow claw prongs. Size 5.5.
Together: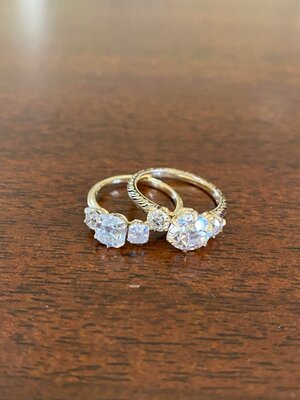 Gorgeous, right? We couldn't be happier with our rings. I was nervous about it, but moissanite was the best possible choice for us--we were buying a house and didn't need other big expenses. I can't say enough good things about
@Rhino
and his customer service, or the quality of his stones. The cuts are dazzling. And Caysie's settings show the stones off to perfection. All in all, we got rings that we'll be proud to wear for the rest of our lives. We can't stop staring at them! Dangerous when driving...
Thank you, PriceScope, for being such a great resource on our journey!