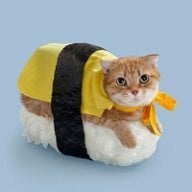 Joined

Sep 28, 2013
Messages

2,647
Finally, my beautiful Colombian emerald and diamond ring from Yvonne Raley is on my finger!


This ring was a long and intensive project for me. It took almost exactly 6 months after choosing the center stone to receiving the finished ring on my finger. This has been the longest and most intense experience I have had in ordering a custom piece of jewelry. At times, it was frustrating, and there have been perhaps unnecessary delays, disappointments and miscommunication and additional costs, but through it all, I commend Yvonne's integrity and commitment to working through the issues and making it right in the end for her customers. She is also a very kind, forthright, and friendly individual with great sense of humor and always replies to questions quickly even though it's obvious she's short-staffed, so I don't regret the experience even though it took much longer and was a lot more intense than I had anticipated at the start. I do hope her company flourishes and she resolves some of the 'growing pains' she's experiencing with the sudden explosion in popularity of her custom design business.
I don't have the time or mental energy at the moment to provide a comprehensive review, but I will say that I am so happy to finally have this gorgeous ring on my finger in time for the holiday season.
The photos make the emerald look lighter toned and more blue than it really is. In real life, the emerald is a beautiful glowy rich green - not trade ideal dark deep green but my favorite medium green with a tiny hint of blue. It is very difficult to photograph!!
Here is the loose emerald in the vendor photo. Yvonne described it to me as having no windowing (after receiving the ring, I discovered it does have a window, which does close up when worn). Yvonne described it as 2.22ct, 10x6mm, minimal oil. AGL report (it was graded after it was set..there is a story behind why it wasn't graded as a loose stone but I won't go into it) came back as 10.57x5.95x4.53, origin is Colombian, and with insignificant enhancement. So pretty much AGL's findings verified Yvonne's description of the stone.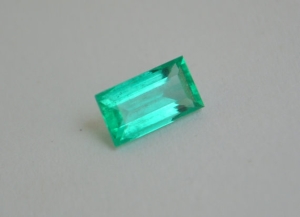 The details of the setting are:
- 14k white gold
- size 7
- Two 4x2mm and one 5x2mm G SI diamonds on each side of the center stone.