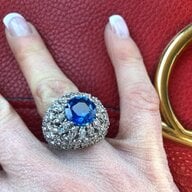 Joined

Dec 25, 2019
Messages

543
Deep exhale.
So you all are either going to love this piece or not so much.
I must admit she's quiet. Classy quiet.
But also mysterious, diabolical, impish, rare, blindingly-outrageously-juicy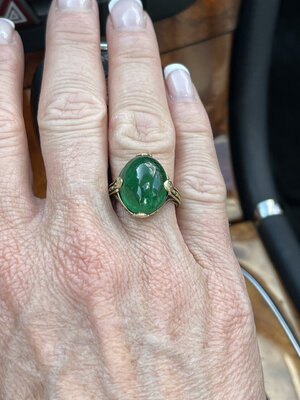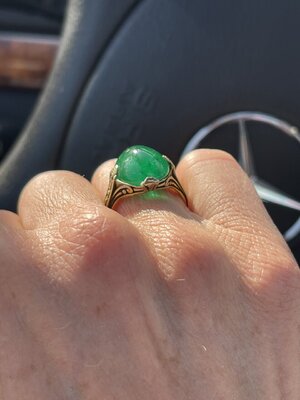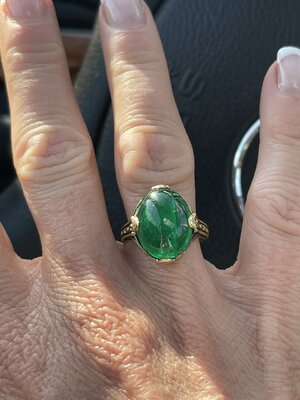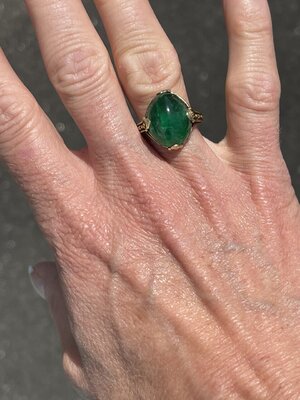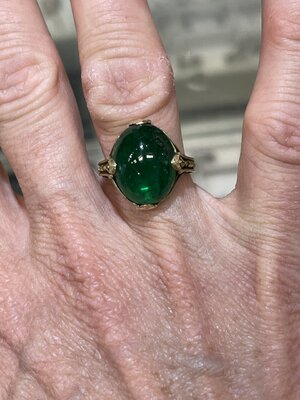 , intoxicating and then, occasionally, in certain lighting environments, she's downright dumpy.
But then aren't we all????!
I have always gravitated to her whenever I visit my fave jeweler.and she sits very innocently and quietly in the antique ring case.
But when I put her on my finger and she catches the light….breathtaking.
She is GIA certified as Zambian moderate oil.
The setting is honest to goodness to die for Art Nouveau at its best. Feels like a comfortable million bucks on the hand. Almost a greenish gold. Or is that the jelly-bean cabochon emerald reflecting off those swirls and fronds.
Anyway, I would love to hear the experts advice.
I just felt she was special.
Waaaay more than I was planning on spending so she's home with me "on approval".
This is a big deal purchase.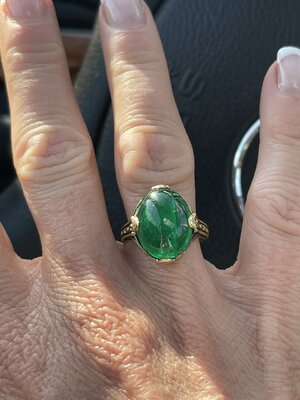 . Ve