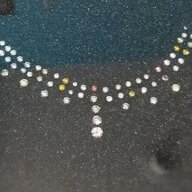 Joined

Jan 4, 2008
Messages

239
Hello,

I received a promotion at work in August that requires long hours at the office. In just 5 months, I've managed to go from a size 4 to a size 9. While I still fall in a healthy range for weight, I know I'm on the wrong path (eating the same and being completely sedentary). I happened to stumble on a pedometer in my junk drawer yesterday. I googled "# of steps per day" and most of results suggested 10,000 steps a day for active people. I tried for the first time today to meet that goal. I get up for work at 4:30AM and by 10AM I had only logged 135 steps. That's about the point I knew this was going to be hard. Well, I walked a 1/4 mile on my lunch break and did 1.4 miles on the eliptical when I got home and I'm still only at 7,864 steps.

Do you all think the goal is realistic? Do "active" people really walk the equivalent of 4.75 miles a day?
Have any of you every tried to conquer this challenege before? was it effective for you?