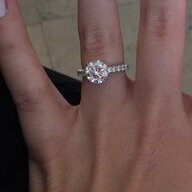 Joined

Aug 17, 2016
Messages

20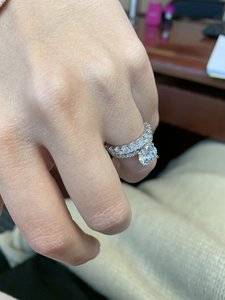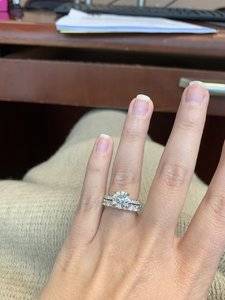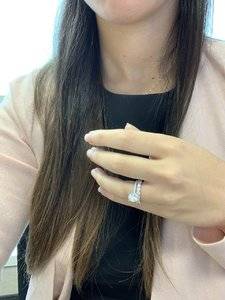 Hi everyone! This is a bit of an update post. My husband and I worked on a custom engagement ring and wedding band (previous thread) and after about a year and a half of wearing the engagement ring, it grew to bother me. The height was a major issue-I knew I was banging my stone around badly!
I posted here on PS about a potential re-set into a plain cathedral solitaire (previous thread lol). We took the ring in to pull the trigger and upon inspection... our jeweler identified a hairline crack in one of the upper facets of my stone!
I had a twinning wisp inclusion, which we knew about from the beginning, that apparently was so close to the surface that one of those whacks caused the stone to split through an extra half millimeter or so.
You can imagine what a kick in the stomach that was. And for all of you wondering the same thing as me... did the jeweler cause it? No... the crack was found on an intake inspection.
Well fast forward... our insurance company was amazing handling the claim process. I selected a 1.86 G SI1 XXX with no fluorescence. We also selected a new lower setting.
I couldn't be happier!
Hard to get good stone photos but the above shows the new set.