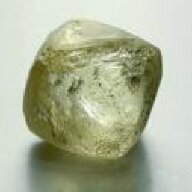 Joined

Dec 28, 2016
Messages

2
Hello all,
1st time poster so hope I am not asking anything out of order or in the wrong forum.
Been searching for a while and have seen quite a few stones in hand. Am now considering one, at a pretty decent price might I add, that will need to be flown in for a viewing but am running short on time.
It is a GIA triple excellent H S1 1.76 round, 7.83 - 7.85 x 4.74, with faint fluorescence.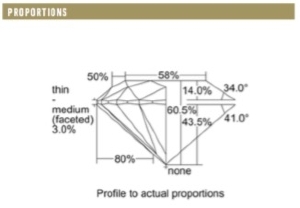 HCA comes back as a 1.4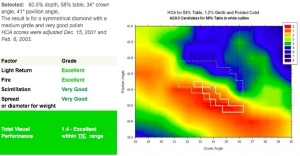 Seems in order, only two miniscule crystals so why the SI1? Is it a cloud that's going to 'ruin' this stone?
PS has taught me to look for the special S1's that are very clean but this is giving me a bit of 'too good to be true' nerves.
I know the stone needs to be seen to have any sort of answers and I've aksed for ASET and video if it cant be flown in. Vendor has to check with the boss and the supplier first which is going to eat into my precious "time left" budget.
My concerns are two fold and I'd like to ask if they are valid.
1 - the report is a good 1 1/2 year old. Everything else I've seen is 2 to 3 months.
2 - "Clarity grade is based on clouds that are not shown." is this the reason why?
Appreciate your kind insights as this first time buyer is getting a bit lost to be honest.
Many thanks,
Aaron