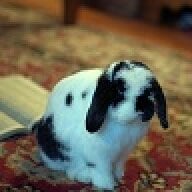 Joined

May 20, 2008
Messages

5,478
Meet my new bezel studs! They were not planned but I'm so excited for them. A few months ago I decided to get a sapphire to set in a ring. I finally settled on a three stone design and realized that my existing 0.84ct OEC studs would be perfect side stones, so clearly I should upgrade my studs. My original studs were from OWD so I went to them again for my new ones.
I wasn't looking for a warmer color, but Adam had this L-M pair and they were the right size and price so I ordered them. The cut is so great and I wanted to keep them, but was slightly worried they had too much color. In their original yg 6 prong settings they looked almost light yellow. But I went for it and had them reset in a wg bezel and I love them! They are definitely warm but don't look yellow anymore, and in many lights they look pretty white. I love their color now. It's so fitting for an OEC sometimes.
Here they are in their original setting with my old studs (which I think are an H). They look very yellow here.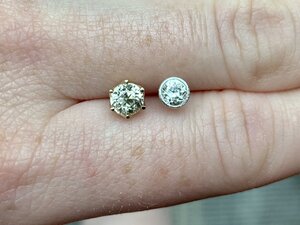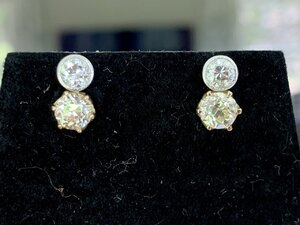 More pics in their original setting. It's a beautiful setting but I just love a bezel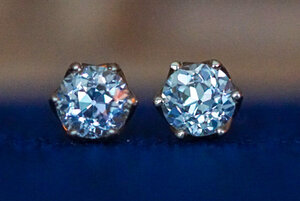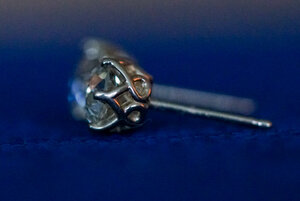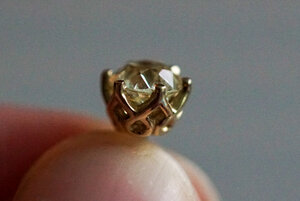 And now in their new bezel home. They reflect the colors around them so much, like blue sky or green trees here, that I barely notice their actual color.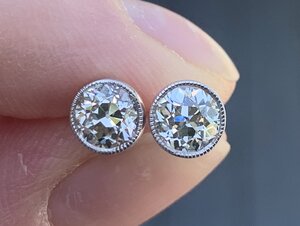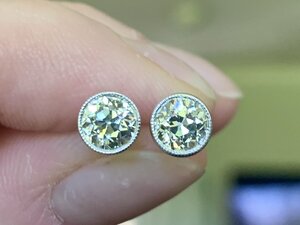 Some fire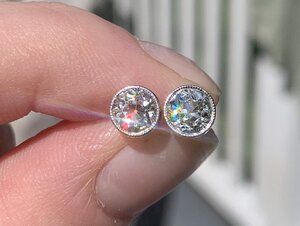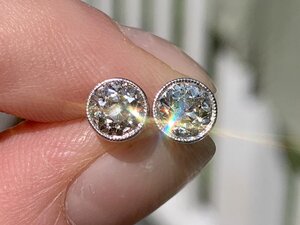 And ear shots