My fiancé proposed last month and I love my ring! We used a lot of info from PS to guide us and find the perfect diamond for us - so THANK YOU to this amazing resource, and everyone's knowledge.
1.09ct
Color: J
Clarity: eye clean SI2
Cut / Polish / Symmetry: Excellent
Fluorescence: Strong Blue
62% depth, 56% table, 35.5° crown angle, 40.6° pavilion angle... HCA tool says:
Light Return: Excellent
Fire: Excellent
Scintillation: Excellent
Spread: Very Good
Total Visual Performance 1.3 - Excellent within TIC range
In the sun, where you can see some of that strong blue: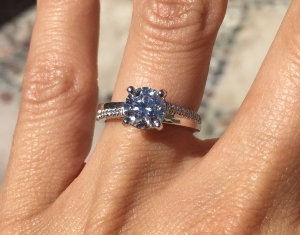 In the shade: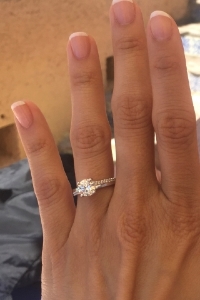 From the side: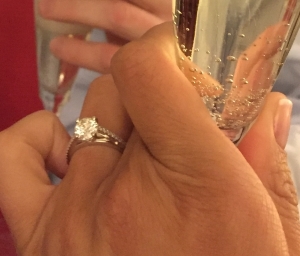 Finally, I was getting gels done and I forgot about the SB fluorescence until I stuck my hand under the UV light to dry. I LOVE THIS!