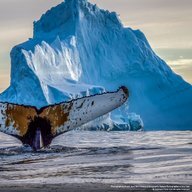 Joined

Mar 15, 2019
Messages

1
Hi everyone!
I'm new to the forum and hoping to get your advice on a possible upgrade. I have a 0.81 carat Asscher e-ring currently, and a band that's 2mm thick - which makes the Asscher look smaller. I'm keen to get a bigger stone that would show the steps a bit better, but also keen to have it not look over the top. My finger size is 3.75 hence why I picked out the 0.81 carat in the first instance. I was thinking between 1.3 and 1.5, but there doesn't seem to be much in the way of size difference between the two even if price-wise there's about $3000 difference.
My current Asscher faces up at 5.1mm and the 1.3 that I was considering on JA faces up at 6.1mm. Would there be a visible difference or should I go for bigger (honestly worried about having a stone that's too big cos I'm a fan of dainty jewellery)?
Would appreciate some advice thank you!