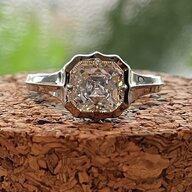 Joined

Mar 2, 2013
Messages

5,831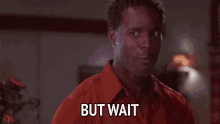 I don't get to watch a lot of television, but when I do there are always random things advertised that catch my interest, but aren't feasible to go check out in person (at least, not easily/nearby) or I refrain from ordering due to potential return hassles; and I don't have the patience or time to go comb the aisles of Walgreens, Walmart, etc. to see if they carry it.
What "ASOT" goods have you bought/were gifted and/or are thinking of buying? Any recommendations or cautions you'd offer? Perhaps you can attest positively or negatively about something others are curious about but hesitant to try.
My 'tries':
I have a MyPillow that my dad ordered for himself, but he didn't like it. I tried it out when I went to visit him a couple years ago and loved it, so he gave it to me. I still have & use it nightly and even take it with me when I travel if possible. I find it really does wash & dry as easily as advertised, and it helps alleviate a lot of my neck pain that I experience with other pillows. I'm really curious about the "Giza" sheets the MyPillow guy also advertises, but have no knowledge of Giza cotton to know how it feels, if I'd like it, if it's hotter to sleep in, quality, etc. I'm a cotton percale-sheet person, prefer a 'crunchy-clean' and cool feel to my sheets, and find sateen and other types of sheets feel 'slimy' or make me too hot when I sleep. My fave sheet sets are from Restoration Hardware, so any potential replacements have a high bar to get me stray.
I've heard more ads than I can shake a stick at for Duluth Trading Co., and we actually have one a few miles from our home so Hubs & I went last Sunday to check out their stuff and have lunch out. I picked up a couple tops, but haven't worn them yet and cannot speak to how long-lasting they are, but they seem well-made and the material felt nice, so I figured 'why not'. For 'everyday' wear though, a lot of their items are pricier than I expected given they advertise them for "working folks".
I've had Omaha Steaks gift baskets, and the quality was pretty good; I give those as Christmas gifts for friends & family.
And tomorrow, I have an order arriving from Tommy John for a few items I thought Hubs might like for Christmas (okay, there are a couple items in there for me as well

), and can share about them once I have them in hand.
So, show & tell ... what have you tried?