PS Welcome - YouTube
All about PriceScope
Mon, 15 Aug 2016
Top Grades Style for the School Run
H1:
Top Grades Style for the School Run
By
PS Staff
Yup, it's that time of year again. The time when children begin heading off to school and bleary-eyed parents are tasked with making sure the little ones arrive to school on time. As you can imagine, it is difficult looking good on the school run; especially when it's early in the morning.
Who has time to think about looking fashionable when you aren't sure if your socks even match? Well, it is fairly easy, if you follow one of our quick and easy style rules. Simple, delicate jewelry is great to brighten up your school run look without having to overthink, and consequently spend valuable moments, selecting what to wear.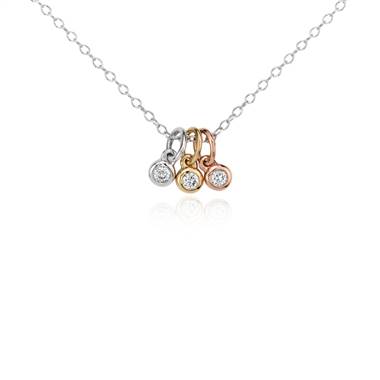 Mini trio diamond bezel pendant

at Blue Nile
This necklace is great for helping you look good while ushering the children out the car and into the school. You don't have to worry about matching metals and the charms are adorable mini-representations of a family. Just add a few more charms for every new family member you get and you can wear this every day on the school run and look amazing.
Lauren K E617Y Pave Diamond Floral Hudson Hoop Earrings

at Solomon Brothers
Hoops are back and in a big way. However, if you're going to indulge in this trend for the second time around, why not go for a grown up look? These are wonderful for adding an artistic touch to your school run look. They also get bonus points for being able to brighten up a face and hide any dark circles you will be sporting for the first week or two of school. No makeup necessary!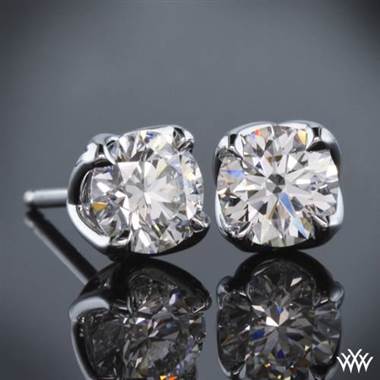 W-Prong"diamond studs

at Whiteflash
Before you run out the door, don't forget to put these studs in your ear. The non-traditional setting makes for an interesting and exquisite look. An amazing piece of work for such an elegantly crafted piece of jewelry. It also allows you to incorporate a bit of sparkle without going overboard. Perfect for moms on a mission.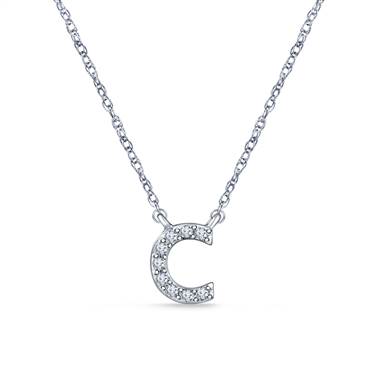 White gold pendant initial necklace

at B2C Jewels
Instead of wearing your heart on your sleeve, why not wear it around your neck? Show your love for your child by wearing his or her initial in a delicate necklace. Worried about playing favorites if you have more than one child? Then you're golden. You can buy multiple initial necklaces and layer them on, after all, the layering trend is still going strong headed into fall.
We know the school run is hectic. You have to wake up before everyone else and get them prepped to go out the door and somehow manage to make yourself look presentable in the process. Fortunately, these pieces make you look put together, even when you feel like you're holding it all together by a thread.