PS Welcome - YouTube
All about PriceScope
Mon, 26 Oct 2015
Taking Stock of Stock Pins
H1:
Taking Stock of Stock Pins
By
Ashley Boykin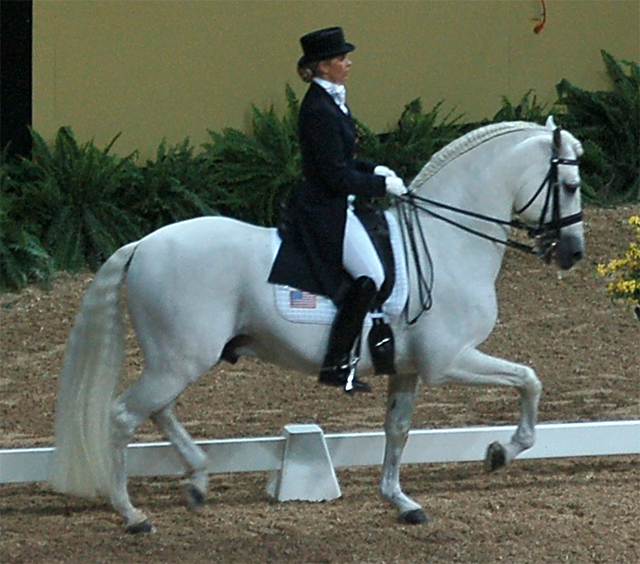 It's no secret that I love jewelry and I am fortunate enough to participate in a sport where jewelry is part of the attire. I ride dressage and part of our look includes a stock pin to secure the stock tie.
Now, dressage fashion has been getting more relaxed; grey coats, coats with pinstripes, and *gasp* shadbellies (tail coats) with blue points have actually made dressage news. Who knew dressage riders could be so revolutionary. Yet one of my favorite recent additions to the dressage fashion hall of fame is exquisite stock pins.
Although, you can purchase a basic stock pin for less than the cost of a large soft drink, riders have been going "wild" (On a level of 0-10, our wild is about a 0.5.) by selecting stock pins which would look right at home in any luxury jewelry store. These stock pins are complete with pearls, rubies, sapphires, onyx and even diamonds. Naturally, when you have such exquisite stones, the setting must rise to the occasion as well. The stones are typically set in gold, silver, bronze and platinum and many are now being passed down through the generations and become family heirlooms.

Yet, not everyone is lured, by the shiny, gem-laden stock pins. Beautiful vintage brooches are being used in the show arena for those who love tradition and subtle elegance. These brooches have become so popular that if you attended an estate sale in the past year or so, you probably rubbed elbows with a dressage aficionado looking for a piece of jewelry to add to the collection.
---
Photo Credit, Top to Bottom:
"WC07b" by nickage (User:Fotoimage) - Own work. Licensed under CC BY-SA 3.0 via Commons -
https://commons.wikimedia.org/wiki/File:WC07b.JPG#/media/File:WC07b.JPG
"Stockpin" by Sobebunny - Own work. Licensed under CC BY-SA 3.0 via Commons - https://commons.wikimedia.org/wiki/File:Stockpin.jpg#/media/File:Stockpi...