PS Welcome - YouTube
All about PriceScope
Wed, 25 Oct 2017
Spotlight: Three Stone Engagement Rings
H1:
Spotlight: Three Stone Engagement Rings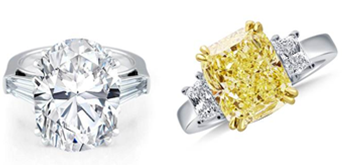 Three Stone Engagement Rings
In case you forgot, engagement season is upon us and we're taking time out of our busy schedules to highlight some of our favorite three stone engagement rings. Although round diamond solitaire rings are still quite popular with the affianced, many engaged couples are selecting multi-stone engagement rings as a show of love. Three stone rings are symbolic because they represent a couple's past, present and future. Believe us, nothing is brighter than the futures these couples are about to embark upon.
Gabriel & Co.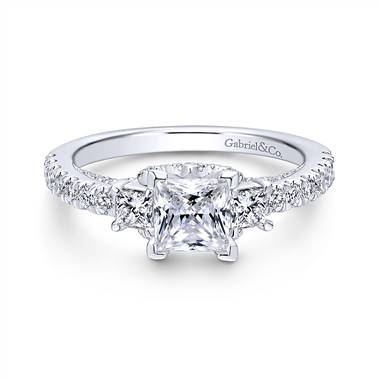 Diamond three stone engagement ring in 14K white gold at Gabriel & Co.

at Gabriel & Co./
If you want a beautiful three stone engagement ring without losing an arm and a leg, then this is your ring. This delicate beauty is perfect for couples on a budget who want a bit of sparkle and bring the sparkle it does. The princess cut center stone is accented by smaller, princess cut stones with the option of adding smaller round diamonds to the band. A worthy ring for any princess to wear forever.
Simon G.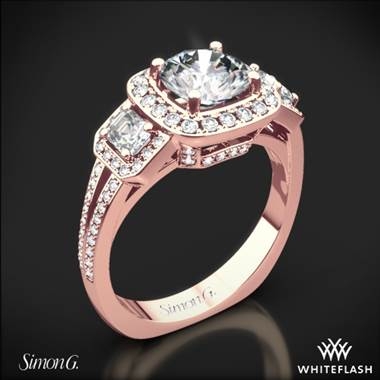 Simon G. passion halo three stone engagement ring in 18K rose gold

at Whiteflash
It may be fall but everything's coming up roses. This sleek, art deco inspired ring will leave jaws dropping wherever you go. If the ring's intricate details weren't enough to catch your attention, then the burnished hue of the rose gold setting will definitely make you get noticed.
Adiamor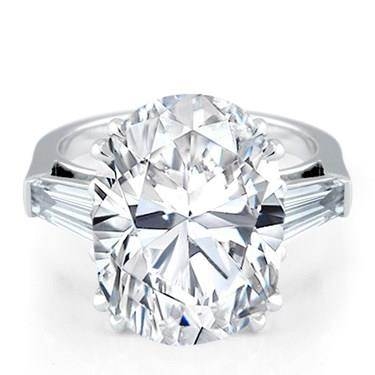 Tapered baguette and cushion three stone setting at Adiamor
A three stone ring masquerading as a solitaire...What's not to like? We love this ring because the center stone blossoms in the midst of two baguettes. The result? A ring which reflects light on an unprecedented scale. The sizable center stone is worthy of royalty….hmmm Maybe Meghan Markle will want to put a bug in Prince Harry's ear about this ring.
B2C Jewels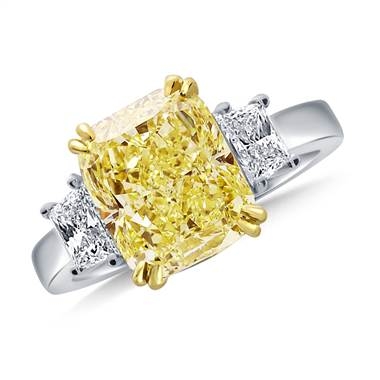 Fancy yellow cushion cut diamond three stone ring in 18K white gold

at B2C Jewels
Pick this ring when one for mere mortals just won't do. This engagement ring has it all. The canary yellow, cushion cut center stone commands attention and the trapezoid cut side stones are the perfect companions to its vibrant color. Us mere mortals can only hope to be blessed with an engagement ring this beautiful in our futures
We'd hazard a guess and say that any woman with one of these rings on her finger has a bright future indeed. Fortunately, whether one is on a budget or owns the US Mint, there can be a beautiful three stone ring on everyone's fingers this engagement season.

By
PS Staff