Jewelry Search
Find the perfect Ring or Gift
PS Welcome - YouTube
All about PriceScope
Wed, 05 Apr 2017
Sophia Loren: Style Icon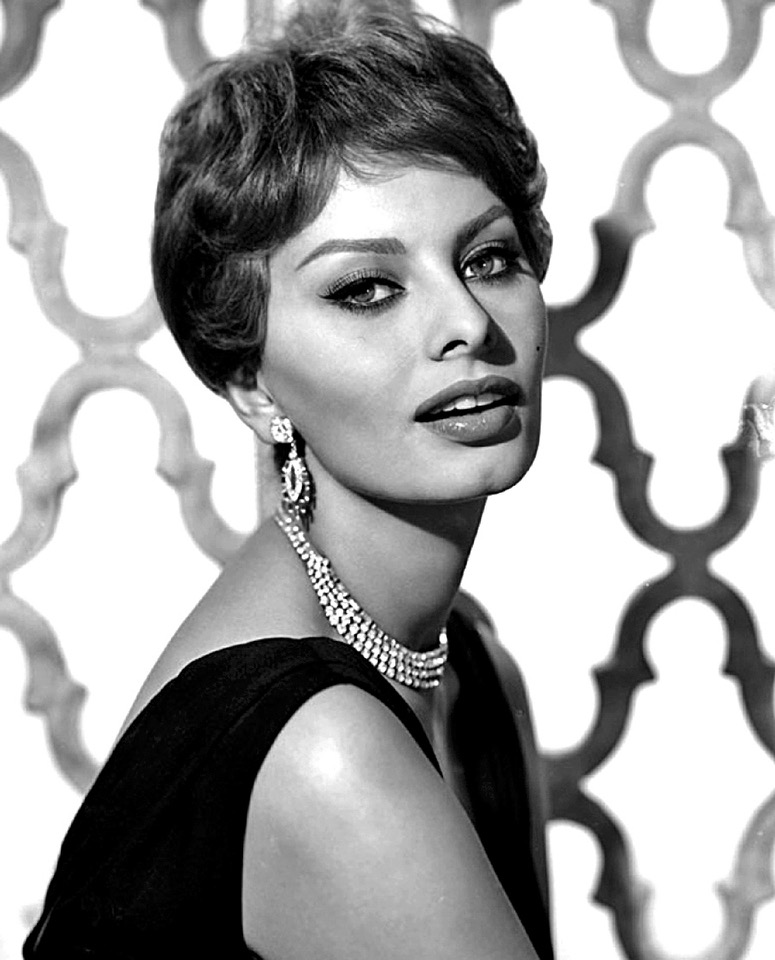 Sophia Loren
Sophia Loren is a legend. She is one of very few people who harken back to the old days of Hollywood. Where people vamped it up for the cameras and gave people what they wanted to see, glamour.
Ms. Loren had, and has, style emanating from her pores. She was that rare quality of beauty and talent; as she won an Academy Award for her role in Two Women. Yet what always set tongues wagging was her impeccable style.
Her ability to mix classics with that inimitable Italian style. Yes, in her heyday, she was sexy and sultry personified with the innate ability to make women want to be her friend and men want to marry her.
Naturally, her amazing ability to be the very personification of la dolce vita has drawn us to her like a moth to a flame and has us looking at some of her style tips for inspiration. So whether you like to look like a diva or the minimalist queen, she has some impeccable style tips for you.
Sophia Loren Inspiration: Keep it Simple
Ms. Loren has the amazing ability to wear the simplest of silhouettes and pair them with equally simple, but beautiful jewelry. You could consider her one of the true originators of minimalism.
Spring is right around the corner and this blue topaz necklace will add some subtle shine to a white sundress.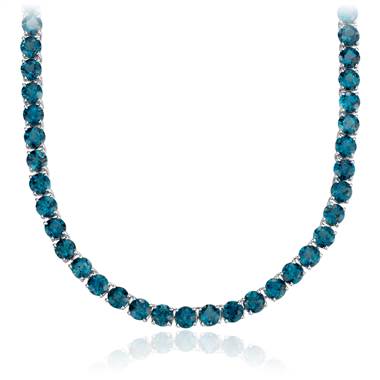 Round London blue topaz necklace in sterling silver

at Blue Nile
Ms. Loren knows when to pile it on and when an outfit needs only a dusting of sparkle. Use this to give your look a little shine without going overboard.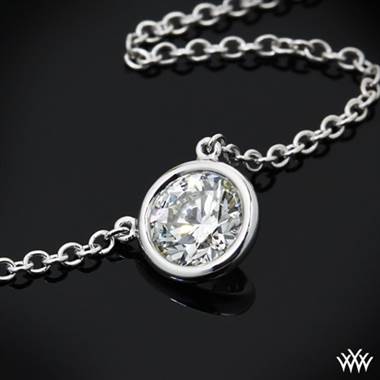 Platinum versimo diamond pendant

at Whiteflash
Even when she decided to pile it on, she erred on the side of restraint. It was normal for her to wear a beautiful outfit with just a quiet pair of hoop earrings. No doubt this pair will do just fine day or night.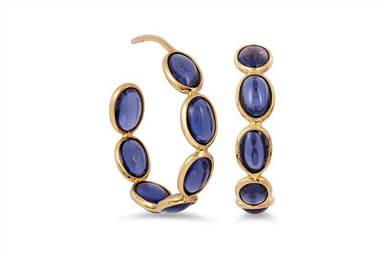 Iolite hoop earrings in 18K gold

at Ritani
Ms. Loren came of age at a time where all ladies had a pair of pearls, so it should come as no surprise to you that she was photographed in a pair of pearls. We love this pearl choker because she would definitely wear this in 1950 and 2017 with nary a hair out of place.
Triple strand large freshwater pearl choker necklace with 14K gold clasp

at B2C Jewels
You would be hard pressed to find anyone who would deny Sophia Loren goddess status. After all, if anyone needs evidence, they just need to look at her style and the legions of ladies she's inspired from the 50s onward.
She was propelled onto the scene at a time when women were expected to wear head-to-toe jewels, yet she managed to look equally as stunning whether she wore a simple pair of pearls or hoop earrings.
Today, we continue to glean style inspiration from her and we hope to do so for many decades to come.
By
PS Staff