PS Welcome - YouTube
All about PriceScope
Thu, 27 Jul 2017
Ruby and Diamond Stacking Ring
H1:
Ruby and Diamond Stacking Ring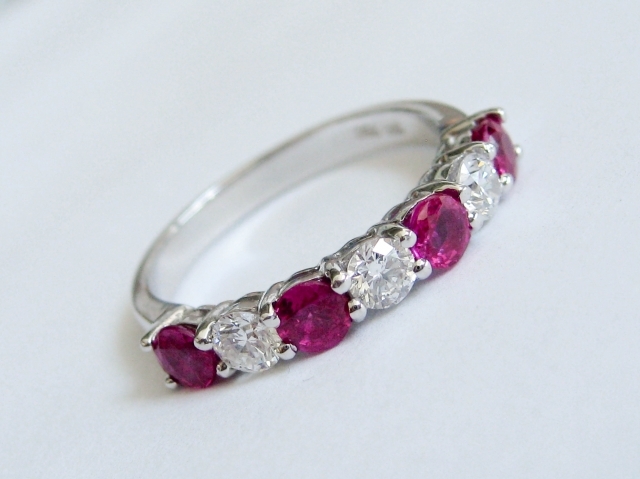 Ruby and Diamond Stacking Ring
Aljdewey shared her fabulous Engagement Ring with us in the Show Me the Bling community During an excursion to NYC Aljdewey happened upon this little stunner in a local jewelry shop, she left it there and carried on with her visit to the Big Apple. Finding herself drawn back to this beauty, she visited it once again, and AGAIN left it at the shop! When she felt it's call again she knew it had to be hers and she went back to finally make it hers!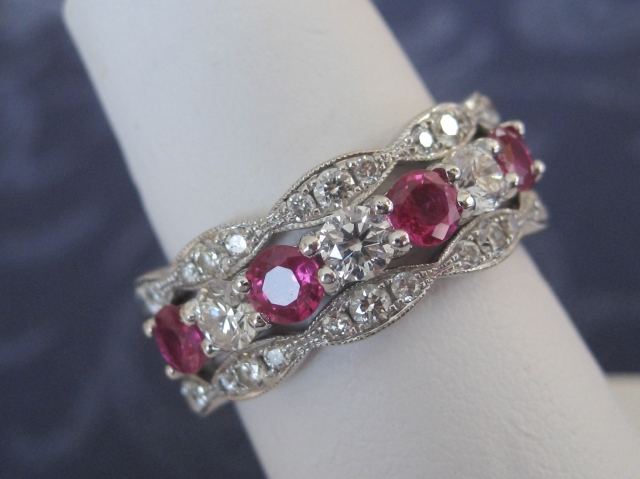 With Diamond Stacking Rings
It's .48 of rubies and .40 diamonds set in 18K white gold. It has a super-low profile, and the natural rubies are amazingly clean, per aljdewey and we are inclined to agree. This wasn't the style she was looking for to add to her beautiful diamond stackers, but this one found her and added a fantastic contrast to the diamond bands. This is an absolutely marvelous set, aljdewey, wear it in good health and happiness! I am always so happy to see vibrant pops of color as well as sparkling white diamonds, life is just better with bling don't ya think?
To read the entire post with loads of pics, click here
On Throwback Thursdays, we take the opportunity to re-appreciate beautiful pieces that have been shared over the years!
Thank you so much for sharing your jewelry experiences with us. Keep revisiting PriceScope's past with us each Thursday!
#TBT
Colored Stones can be a fabulous addition to many looks! Learn more about Colored Stones from other jewelry lovers and trade professionals in our colored stones forum here
We have a lot of information about Colored Gems, such as this article
By
Kayti Kawachi