PS Welcome - YouTube
All about PriceScope
Mon, 06 Feb 2017
Patriots Win the Super Bowl 2017!
H1:
Patriots Win the Super Bowl 2017!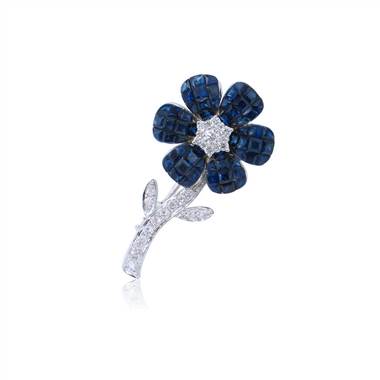 Invisible set princess sapphires in white gold

at I.D.Jewelry
Well, we bet your hearts were in your throats after watching the New England Patriots claw back from the largest deficit in Super Bowl history to force an overtime win against the Atlanta Falcons.
As you can imagine, the stadium was awash with team spirit and we wanted to get in on the fun. Now, wearing head-to-toe paint and costumes aren't our thing, but that doesn't mean we should have to sit on the sidelines when we want to show our spirit! As a result we devised a subtle, but equally enthusiastic, way to demonstrate team spirit...by jewelry of course.
How can you go wrong when you combine two winners, florals and the Patriots? This floral brooch works well in any sporting session plus you can go right from the stadium to dinner with the girls.
Winners are given blue ribbons for coming in first place and we think these earrings are a great accessory for fans of a winning team to wear. After all, nothing says winner like seven carats of blue sapphires.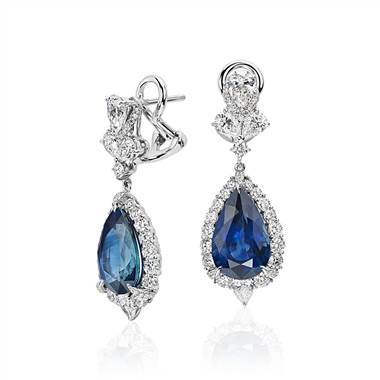 Pear shaped sapphire and diamond drop earrings in white gold

at Blue Nile
Blue may be for winners but red is for passion which makes it the ideal color for passionate fans. This ruby and diamond ring sets itself apart from the usual fan paraphernalia. Let everyone know that you don't have to wear a jersey to show your team spirit. You can do that just fine by sliding this ruby red beauty on your hand.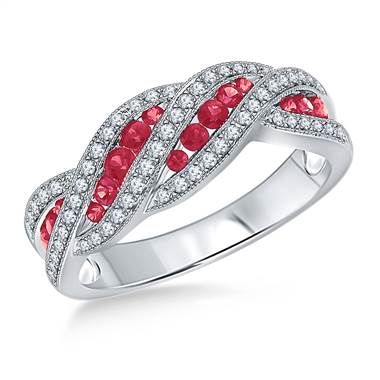 Ruby and diamond ring in white gold

at B2C Jewels
Even though the Patriots weren't the underdogs going into the Super Bowl last night, they sure became one at the end of the first half. Since America loves a dark horse and underdogs, we decided that a ring which combined the two created an interesting way to demonstrate your support. This ring is perfect for those who love dark horses, but also love their Pats and we would proudly wear this ring to any game.
It seemed like all was lost when the Patriots went into the locker room during halftime. They were down by seemingly impossible odds and came back with a vengeance to clinch their fifth Super Bowl title. What a game and what a night!

By
PS Staff