(Source: Zan)
"I am just going to buy myself a ring!" Dalia proclaimed loudly to her best friend Cecily. As each year passed and Dalia got older, she was more and more enchanted with the idea of a, particularly beautiful diamond ring. Dalia had precise standards when it came to her jewelry and knew that the ring that would ultimately rest on her finger, would be custom designed to suit her desires. Imagining her ring and the love that would accompany it had taken up a large number of her daydreams for many years.
"Who does that? Your fantasy has always been the ring while mine has always been the wedding, but I am not getting married to myself!" Cecily exclaimed incredulously.
"My Grandma had the most beautiful engagement ring, and even after Papa passed it made her feel close to him. It became such a significant part of who she was, she took meticulous care of it and she could not even bear to leave it behind. She was buried in her ring and knowing that brought her comfort at the end. It may seem materialistic, but when she had nothing else left it was still her lifeline. Beauty always spoke to her and it does to me as well." Dalia explained, not for the first time.
"I've just realized that while I love the whole concept of it being an engagement ring, it doesn't have to be. I can take that into my own control and pick what makes me feel good and celebrate who I am." Dalia added.
SELF-LOVE
The thought had never been one that she had entertained, but now it seemed so perfectly reasonable. Taking hold of her own life and being confidently independent was also a milestone worthy of celebration. Dalia realized suddenly that this was exactly what she wanted to do, she was going to take the plunge and celebrate herself and her own successes.
After Cecily left for the evening, Dalia felt sure of herself but unsure where to begin. She pulled out her laptop and began her search in earnest. There were so many sites online that it quickly became overwhelming. There were too many search results to really get her footing. Just when she was about to throw her hands up in frustration, she discovered a site called PriceScope that had a wealth of information and a community of people who seemed to understand the way she felt about jewelry.
Dalia was able to use the PriceScope concierge service to find the vendor that would create her dream ring to her exact specifications, and she did exactly that. She had a magnificent experience using the PriceScope services and after a few weeks of sharing and chatting with the community, she knew that she would remain a part of it for many years to come.
Cecily returned for a Girl's Night In and Dalia made sure to strategically display her newly adorned finger as she poured their first glasses of wine of the evening.
"What!? That is gorgeous, when did you get that, where did you get that!?" Cecily gasped, staring at the stunningly white cushion cut diamond in a rose gold French cut pavé basket setting.
GET THE LOOK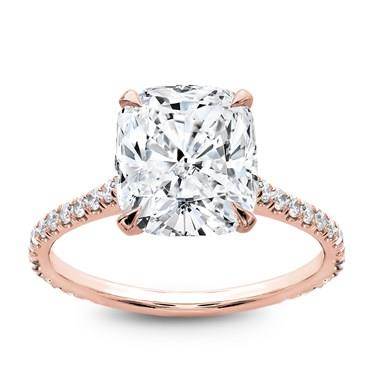 SIMILAR LOOKS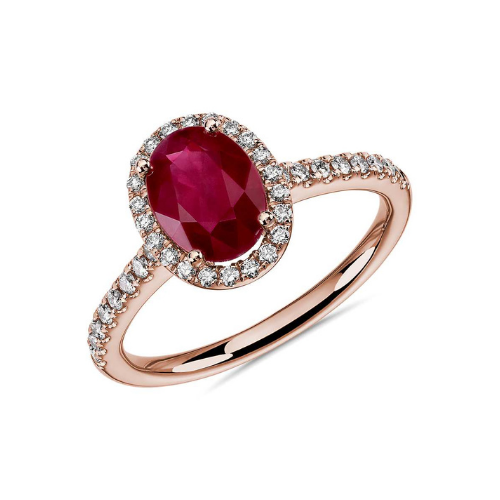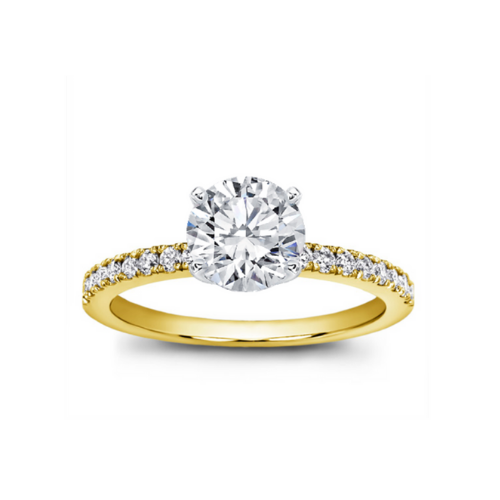 "I found my people." Dalia laughed. "I found a community."
"I found a community that loves jewelry the way that I do, and they supported me while I found my perfect ring. They bent over backward to make sure that I was informed and prepared to get what I really wanted. I am so over the moon with this ring, and how it makes me feel. I am celebrating me, and I am absolutely worth it…and so are you!" Dalia said proudly beaming at her friend.
"Alright, give me that link! Now maybe I can find the earrings I have been dreaming about!" Cecily acquiesced, clinked her glass against Dalia's.
The friends enjoyed the rest of their evening together, flipping through the delightful eye candy at PriceScope and developing new bejeweled fantasies.
Written by Kayti Kawachi