PS Welcome - YouTube
All about PriceScope
Thu, 23 Nov 2017
Holiday Spotlight: Thanksgiving Glamour
H1:
Holiday Spotlight: Thanksgiving Glamour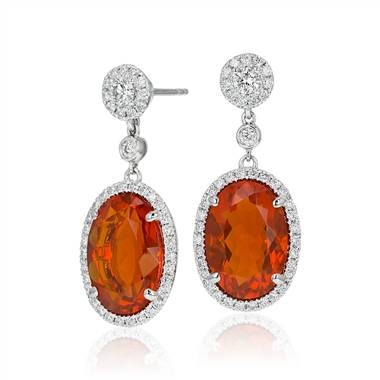 Holiday Bling: Fire Opal and Diamond Drop Earrings

at Blue Nile
This week, I decided to forgo our normal Throwback Thursday in honor of Thanksgiving. Now that the holiday season is in full swing we will undoubtedly see some fantastic new bling to enjoy, but with all the hustle and bustle of the holidays it's easy to miss out on opportunities for gratitude.

Having holiday specific jewelry that is beautiful and refined adds a fabulous splash of sophisticated festivity. It is a wonderful way to mark holidays, especially those that are also tied to other life milestones. Anniversaries, birthdays, retirements, there are so many reasons to celebrate this time of year, and a pop of holiday color is a great way to do just that!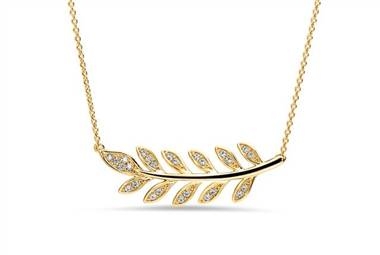 Diamond Leaf Pendant - in 14kt Yellow Gold

at Ritani
When it comes to American thanksgiving, a certain color palette fills your mind's eye. Burnt oranges, deep yellows, darker reds, the brown of fallen leaves that crackle underfoot; it's the signature fall colors that fill the cornucopia of plenty. Ideally, the tables are full and so is the house.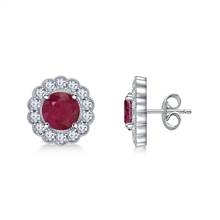 14K White Gold Round Ruby and Diamond Stud Earrings with Scalloped Halo

at B2C Jewels
We here at PriceScope have a lot to be thankful for, we are so grateful for all of our PS family! Users, trade professionals, sponsors, contributors, we all share a love of jewelry that brings us together. We are so lucky to have been able to share in your jewelry adventures and we appreciate your taking us all along for the ride!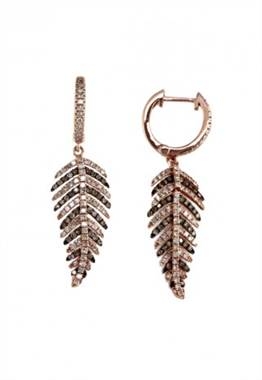 14K Rose Gold Cognac & White Diamond Leaf Earrings

at EFFY
Thank you for being part of our family. From all of us at PriceScope, we wish you and your family a happy and healthy Thanksgiving!

By
Kayti Kawachi