PS Welcome - YouTube
All about PriceScope
Wed, 10 Aug 2016
Eye Candy Luxury Earrings
H1:
Eye Candy Luxury Earrings
By
PS Staff
We've been awakened out of our summer comas to shaken back to reality. In some parts of the country children have returned to school, parents are busy juggling schedules and we are already beginning to feel the effects of the new year bearing down on us. So, we decided to take part in a bit of indulgence and look at some big, colorful and luxurious earrings to stave off the impending over scheduled days.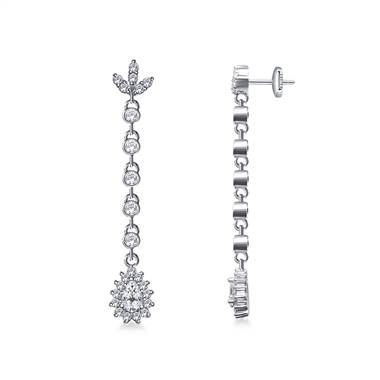 Emerald and diamond drop earrings

at B2C Jewels
Marilyn Monroe wasn't lying when she sang, "Diamonds are a girl's best friend." That's exactly how we feel every time we get the chance to gaze upon these beautiful diamond and drop earrings. Any woman who puts these on will know that Ms. Monroe really knew how to pick her friends.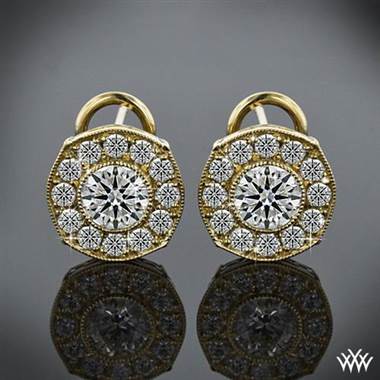 18k Yellow Gold "Bella" Diamond Earrings

at Whiteflash
These earrings are quite special as not only are the center diamonds the most popular round cut, but they know how to catch light. What woman doesn't want to light up the room when she enters? One would be hard pressed to find a pair of earrings more glamorous than this pair. Elegant, yet right on trend, these earrings are truly one for the ages.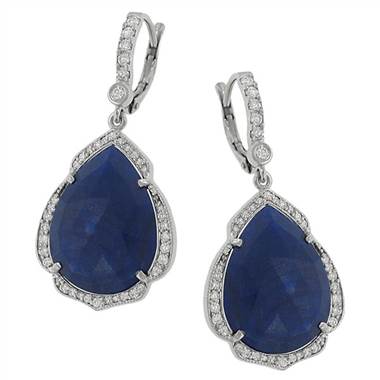 Penny Preville E4178W Penny Preville True Blue Collection Dangle Earrings

at Solomon Brothers
Round cut diamonds are timeless but the pear shape cut is a favorite fancy cut; even more so when paired with the gemstone of the moment, sapphires. Our favorite feature of these earrings is their ability to live in two worlds. They're luxurious enough to be right at home at a black tie gala while subtle enough to wear them when out and about on the school run.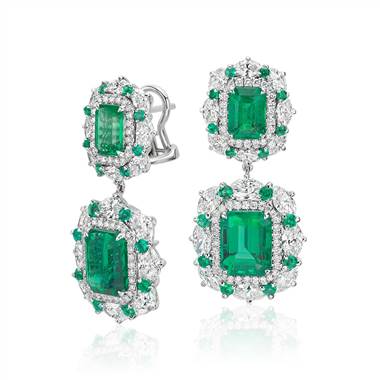 Emerald and Diamond Halo Drop Earrings in 18k White Gold

at Blue Nile
If Elizabeth Taylor was alive today, we have no doubt that she would have her eyes on these earrings. This is classic, luxury which thrives in the rarefied air to which is born. If you have a red carpet event or you have plans to meet royalty, rush right over and purchase this pair to teach everyone what it means to be a showstopper. Ms. Taylor would be proud.
Now don't you feel better after getting a chance to look at some jaw-dropping diamonds and gemstones? It is almost like a breath of fresh air came through and took all the stress away. After all, it is a good day if you can afford to have this eye candy in your jewelry box.
More Eye Candy Earrings at the PriceScope Jewelry Search