PS Welcome - YouTube
All about PriceScope
Sat, 11 Aug 2018
Blingalingaling introduces Lara, 6.5+ ctw EC Ring
H1:
Blingalingaling introduces Lara, 6.5+ ctw EC Ring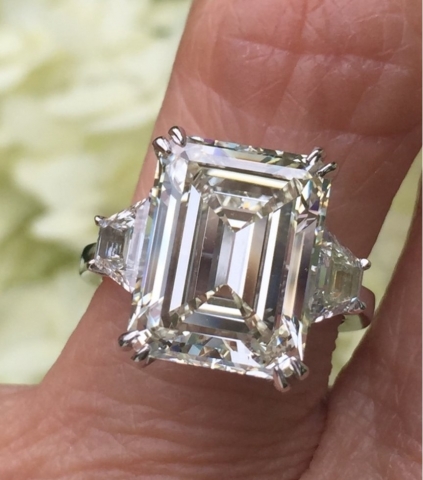 Blingalingaling introduces Lara, 6.5+ ctw EC Ring
Blingalingaling shared her absolutely stunning Emerald Cut Diamond Ring on the Show Me The Bling Community at PriceScope.com. If you saw this post on the SMTB forum, you probably guessed that it would be the JOTW because it is seriously incredible. #Goals!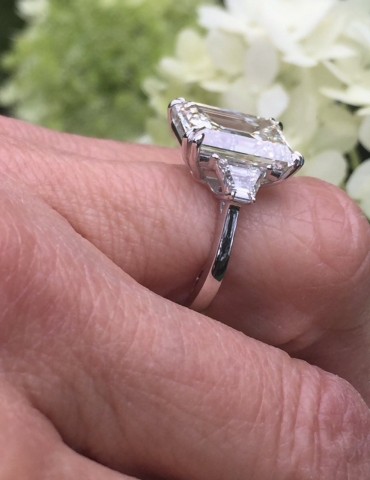 Lara, in gorgeous profile
Yekutiel at I.D. Jewelry is a favorite among many PriceScope members and for good reason. IDJ sourced this phenomenal diamond for Blingalingaling and it's blowing my mind with it's beauty! The classically lovely setting, in which the star has found it's forever home is by Sophie's Creations, the combination has ended in a creation that is divine! This is tremendous, Blingalingaling, congratulations on your new addition, may Lara bring you a lifetime of blingy happiness! No DSS fear here!

The Stats:

The Center Stone:
6.59 ct. Emerald Cut Diamond
Color: L
Clarity: VVS2

Go see the post with TONS MORE PICS! Follow me to the bling!
The Jewel of the Week is our chance to feature and appreciate a recently posted piece from the Show Me the Bling Community!
Thank you so much for sharing your jewelry experiences with us. We look forward to seeing more!
#JOTW
Love that Emerald Cut Diamond? Learn more about ECs, here.
Come show off YOUR fantastic bling with fellow jewelry lovers and trade professionals in the Show Me the Bling Community, here.
By
Kayti Kawachi