PS Welcome - YouTube
All about PriceScope
Thu, 26 Apr 2018
April rain drops of fabulous pink!
H1:
April rain drops of fabulous pink!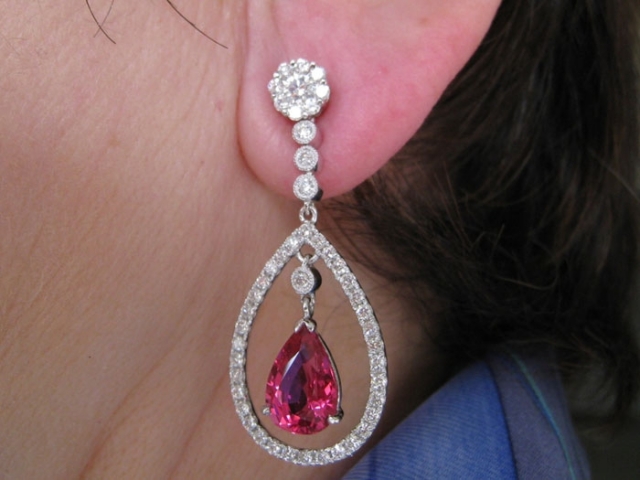 April rain drops of fabulous pink!
Art Nouveau shared these stunning Spinel and Diamond Earrings on the Show Me The Bling Community at PriceScope.com. With this stop-start Spring weather that has been annoying huge swaths of the US, it was time to think about some April showers and May flowers! We all need those bright pops of color in the spring to shake off the grey winter doldrums! These earring captures that feeling for me, and I hope they do for you too!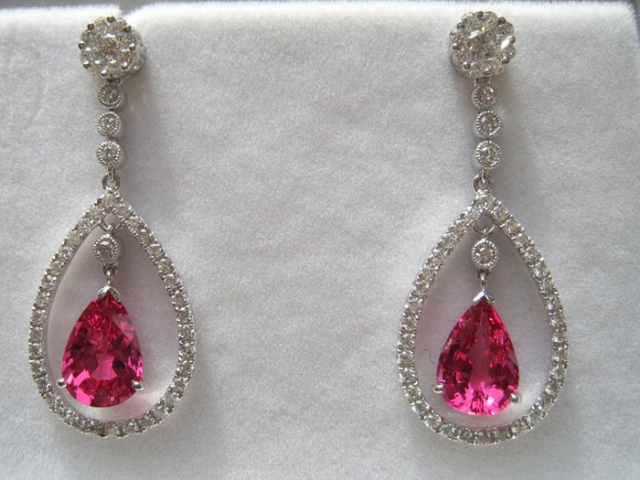 April rain drops of fabulous pink!
Art Nouveau had these incredible spinels and knew that she wanted to get them set, and was considering going the custom route when she happened upon this pair of dazzling diamond drop dangles! The jeweler agreed to replace the center diamond cluster with her spinels and these beauties were born! This route also turned out to be less expensive than going custom, but still gave her a unique pair of earrings! Very well done, Art Nouveau, these are exactly what I needed to see this week, gorgeous!
To read more of the story and see more, visit the earring pics here.
For Throwback Thursdays, we take the opportunity to re-appreciate beautiful pieces that have been shared over the years!
Thank you so much for sharing your jewelry experiences with us. Keep revisiting PriceScope's past with us each Thursday!
#TBT
PriceScope offers multiple jewelry search methods learn more about our searches here.
Come show off YOUR fantastic bling with fellow jewelry lovers and trade professionals in the Show Me the Bling Community, here.
By
Kayti Kawachi