PS Welcome - YouTube
All about PriceScope
Thu, 23 Feb 2017
All That Glitters: A Primer On Gold Jewelry
H1:
All That Glitters: A Primer On Gold Jewelry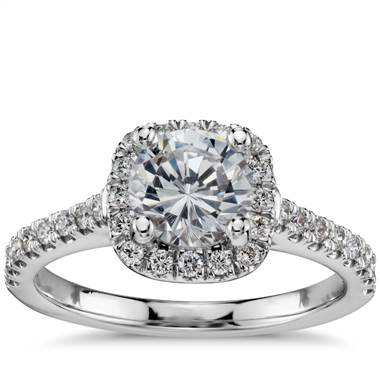 Cushion halo diamond engagement ring setting in white gold

at Blue Nile
Less than a week ago, Beyonce did what she does best, shut the stage down. Whether you liked her performance or loathed it, one thing is for sure, she had tongues wagging. While everyone else was preoccupied with her burgeoning belly, we were entranced by her stage costume.
She was resplendent in head-to-toe gold which we believe is the apex of this year's hottest metal, gold. Yes, gold is coming back with a vengeance and if you had any doubts, all you had to do was tune in to the Grammy's where Ms. Carter put it all on display.
As a result, we've decided to give you a quick primer on gold, so you can definitely have your gold and wear it too!
White Gold
White gold is combined with a "white" metal, typically nickel to create its color. It is a fabulous substitute for those who love the look of platinum, but do not want to break the bank to wear the look. The good news is that it is a hardy metal; holding up to wears and tears better than yellow gold. Just be sure to have your white gold jewelry dipped every couple of years so that it won't lose its hue. Cushion halo diamond engagement ring setting in white gold at Blue Nile shown above
Rose Gold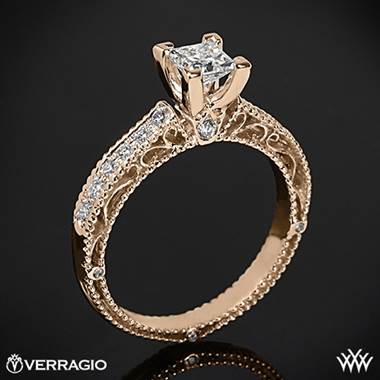 Rose gold verragio pave diamond engagement ring

at Whiteflash
Rose gold, aka red gold, is one of those metals which enjoys a resurgence in popularity every few years. Right now it is hot, hot hot and everyone from fashion to tech is clamoring to include the metal in their designs. It is especially popular with brides who love vintage engagement rings, but don't let the rosy hue fool you, it is the most durable of all of the gold types and is easy to maintain.
Yellow Gold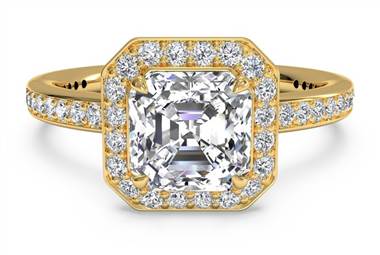 Halo micropave diamond band engagement ring in yellow gold

at Ritani
We all know yellow gold as this is the color most of us visualise when we think of gold. Yellow gold is timeless and never goes out of style. This is a high-maintenance metal however; the higher the karat, the softer the metal. Thus, many engagement and wedding rings are typically 14K gold in order to have a ring which can last a few years without showing every nick and dent.
That is a LOT of gold to think about. We understand if you're leaning towards yellow gold because of the inimitable Beyonce, but don't you even think about counting the other hues out. White, yellow and rose gold are phenomenal colors in the gold spectrum and we are thrilled to see this metal back on top where it belongs.
To learn more about jewelry metals check out
precious metals tutorial
.

By
PS Staff