All Authors

Bill is a diamond cutter with thirty years of experience. He was formally trained in the only accredited trade school at the time, the American School of Diamond Cutting. He was one of only a few who completed the three one year courses. He is a college graduate and has launched his W.R.Bray Cut Scoring System for Modern Brilliant Cut Diamonds (patent pending) also known as BrayScore®. He is a frequent contributor on the Polygon Trading Network. He has been a self-employed diamond cutter since 1977.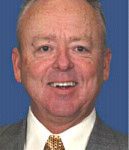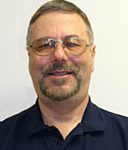 President of D. Atlas & Co.,Inc. A family business established in 1898. Partner in Diamond & Gem Laboratories of America and consultant to Imagem, Inc. Past Interntional Chairman of the Gem & Jewelry Committee of ASA. Past Treasurer of the Philadelphia Jewelers Row Association. Currently Associate Director and Chair of the Ethics Committee of NAJA. Expert witness, consumer consultant, lecturer and appraiser.


After graduating in business, Paul Slegers started working in an Antwerp diamond business in 1989. Over the years, he gained experience in different fields of the diamond business, from cutting small diamonds in Asia, through producing tools for diamond cutting, up to cutting medium size H&A diamonds.In 2001, he started up his independent company,
Infinity Diamonds
, cutting super-ideal diamonds. In his articles, he will try to give you background information of the worldwide diamond business.

Martin D. Haske, a native of Syracuse, New York, attended the Massachusetts Institute of Technology where he studied Aeronautics & Astronautics in the early 1960"™s. He received his Bachelor of Science degree from MIT in 1965. While a student and until the early 1980"™s Mr. Haske was member of the technical research staff of the MIT Instrumentation Laboratory (now The Charles Stark Draper Laboratory), where he worked on the design, development, implementation and flight testing of precision inertial and stellar inertial guidance systems